Mike Moriarty and Rob Wilk Facilitate "Win-Win" Result in $43 Million Loan Workout
Wednesday, April 10, 2013
Mike Moriarty (Partner, New York) and Rob Wilk (Associate, New York) represented a national financial institution in the negotiation and closing of a $43 million loan restructuring. The loan, secured by a mortgage on property improved by a Manhattan high-rise containing 290 apartments, commercial, and retail space, was on the cusp of a default due to the maturity of the indebtedness.

Legal and business issues resolved in order to timely close the loan modification included analyses of pending appellate litigation against the borrower, the death of the borrower's key principal, new commercial licenses generating revenue that were not envisioned when the loan originated, and municipal violations filed against the property. We facilitated the closing of this transaction within our client's time frame and without adding unwarranted costs to the transaction.
---
Learn more about our Workouts and Restructurings practice.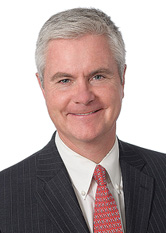 Michael M. Moriarty
Partner
Download Vcard