Bob Schwartz, Greg Krauss and Team Represent New Jersey Bank in $5 Million Subordinated Debt Investment
Monday, May 19, 2014
Bob Schwartz (Partner, New Brunswick), with the assistance of Greg Krauss (Associate, New Brunswick), Gail McKenna and Ivette Greenberg, served as legal counsel to Highlands Bancorp, Inc. in the completion of a $5 million private placement of subordinated debt.
The company, which serves the Northern New Jersey market through its wholly-owned subsidiary, Highlands State Bank, said, "The additional capital will allow us to execute on our long-term strategic plan and continue to serve our customers and communities in the Northern New Jersey Region."
---
Learn more about our Banking practice.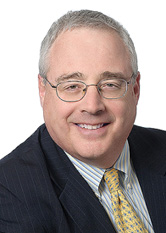 Robert A. Schwartz
Partner
Download Vcard