Bob Schwartz Counsels First Bank in Heritage Acquisition
Tuesday, July 16, 2013
Bob Schwartz (Partner, New Brunswick) served as legal counsel to First Bank in its acquisition of Heritage Community Bank, a state-chartered bank headquartered in Randolf, New Jersey, by way of a definitive merger agreement. The combined entity will have over $500 million in assets with seven branches in three counties in New Jersey.
The deal was covered by several media outlets, including:
---
Learn more about Windels Marx's work in Banking and Mergers & Acquisitions.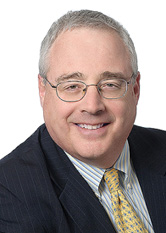 Robert A. Schwartz
Partner
Download Vcard