Rod Honecker Wins On Behalf of Lender Related to Bankruptcy Decision
Tuesday, January 24, 2012
Rod Honecker (Special Counsel, New Brunswick) scored a significant victory for our lender client when Judge Joel E. Pisano, U.S.D.J., affirmed the Bankruptcy Court's decision dismissing a Chapter 13 bankruptcy filing.
In re: Thomas Morford and Karen Morford, Bankr. Case No. 10-46534 (KCF), Civil Action No. 11-2586 (JAP)(D.N.J. 2012) involved an attempt by the Debtors to cram down two subordinate mortgage liens on their residence.
On behalf of our lender-client, Mr. Honecker moved to dismiss the Chapter 13 case because the Debtors' unsecured debt exceeded eligibility limits. The Debtors opposed by arguing that the subordinate mortgages were "underwater" and the Bank's remaining claims were non-recourse.
Bankruptcy Judge Kathryn C. Ferguson granted our client's motion as to the debtor-wife, who had signed limited, non-recourse guarantees to the extent of her ownership interest in the residence. The Debtors' appeal was rejected by Judge Pisano who not only affirmed the decision below but also strongly suggested that the debtor-husband's Chapter 7 discharge would not alter the conclusion that the Debtors were not eligible for Chapter 13.
The New Jersey District Court's decision is significant because many borrowers in the current depressed real estate market are using the Chapter 13 cram down procedure to eliminate subordinate mortgage liens. The successful legal arguments advanced on behalf of our lender-client, when applied to other Chapter 13 cases, will sharply limit borrowers' eligibility for the Chapter 13 cram down.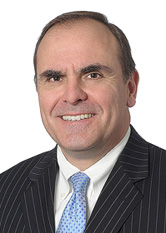 Rodman E. Honecker
Partner
Download Vcard