Rod Honecker Wins by Summary Judgment in an Employment Matter Before the U.S. District Court, District of NJ
Tuesday, May 6, 2014
Rod Honecker (Special Counsel, New Brunswick) scored a major victory by way of summary judgment in an employment matter venued before the United States District Court, District of New Jersey.
Read Judge Thompson's Opinion here.
Our client, a publicly traded energy company, defended against the plaintiff's claims of alleged retaliation, wrongful discharge and unpaid overtime. The parties disputed whether the plaintiff was an employee or an independent contractor. In her Opinion granting our client's motion for summary judgment, the Honorable Anne E. Thompson, U.S.D.J., accepted Mr. Honecker's argument that the plaintiff must be considered an independent contractor as a matter of law. This finding resulted in the summary dismissal of most of the plaintiff's Amended Complaint because the statutes relied upon by the plaintiff (Fair Labor Standards Act; New Jersey's Wage and Hour Law; and New Jersey's Conscientious Employee Protection Act) provide "whistleblower" protection to employees but generally not to independent contractors. In reaching her conclusion, Judge Thompson placed reliance upon a key email unearthed by Mr. Honecker in discovery.
In addition, Judge Thompson again agreed with Mr. Honecker and ruled that the plaintiff's alleged "whistleblower" activities were not covered by the Dodd-Frank Wall Street Reform and Consumer Protection Act.
The employee versus independent contractor issue is frequently litigated in employment disputes. Dodd-Frank is a relatively new statute and, as noted by Judge Thompson in her Opinion, the precise parameters of the coverage provided to Dodd-Frank "whistleblowers" continue to be fleshed out by courts all over the country. Accordingly, many of the same legal issues litigated by Mr. Honecker and addressed in Judge Thompson's Opinion will be revisited in other cases.
Read Judge Thompson's Opinion here.
The case was publicized via:
---
Learn more about our work in Employment Litigation.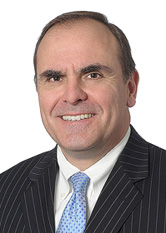 Rodman E. Honecker
Partner
Download Vcard