David Swerdlow and John Noorlander Obtain Appellate Reversal on Behalf of Insurance Client
Wednesday, August 10, 2011
City of Trenton v. Cannon Cochran Management Services, Inc. et al.
David Swerdlow and John Noorlander, both of the Princeton, NJ office, obtained a reversal of a damages award on behalf of client Inservco Insurance Services, Inc.
The case involves a complaint filed by the City of Trenton against its successive third party insurance administrators, Inservco and Cannon Cochran Management Services, Inc., alleging that they failed to give timely notice of a personal injury claim to the City's excess insurance carrier.
The trial judge entered a damages award against Inservco only, but, on appeal, the Appellate Division reversed. The Court held that it was improper to find Inservco solely liable for the alleged damages because there was evidence in the record to support a finding that Cannon and/or the City may be liable for some or all of the damages based on their failure to mitigate.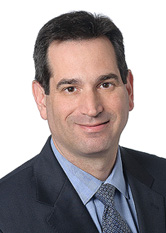 David F. Swerdlow
Partner
Download Vcard