John Driscoll and Scott Matthews Counsel Turkish Wireless Phone Company in Patent Infringement Case
Friday, December 9, 2011
John Driscoll and Scott Matthews (both Partners, New York) are serving as counsel to Avea Iletisim Hizmetleri A.S., a Turkish wireless phone company, on the appeal of a case involving jurisdiction over Avea and numerous other non-U.S. cell phone companies related to claims for patent infringement.
The lower court dismissed the case against Avea and others on the grounds that the nature of Avea's contacts with the plaintiffs were not sufficient for the court to have personal jurisdiction. That decision is now being appealed by the original plaintiff.

In re: Technology Patents LLC v. Deutsche Telekom AG et al, the client is one of many wireless operators around the globe who allege patent infringement relating to SMS and MMS messaging systems and methods.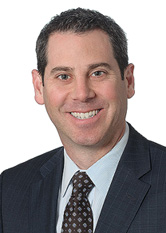 Scott R. Matthews
Partner
Download Vcard