Bob Schwartz, Greg Krauss and John Bitar Represent Team Capital Bank in $122 Million Acquisition by Provident Financial Services
Monday, December 23, 2013
Bob Schwartz (Partner, New Brunswick), Greg Krauss (Associate, New Brunswick) and John Bitar (Associate, New Brunswick) served as counsel to Team Capital Bank, a New Jersey and Pennsylvania institution, in connection with its acquisition by Jersey City-based Provident Financial Services for $122 million in cash and stock.
Team Capital Bank will merge into The Provident Bank, a Provident subsidiary, to form a bank with $8.2 billion in assets and 90 branches in 13 counties in New Jersey and Pennsylvania.
The deal was covered by Philadelphia Business Journal and the Wall Street Journal.
Learn more about Windels Marx's work in Banking and Mergers & Acquisitions.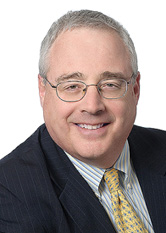 Robert A. Schwartz
Partner
Download Vcard