Tony Coscia Quoted on Hudson River Rail Project
Wednesday, June 27, 2012
Tony Coscia's closing remarks at the Regional Plan Association's conference on trans-Hudson rail expansion were covered in a June 14th article published by The Star-Ledger, distributed via NJ.com and entitled "Hudson River rail tunnel project has new name, but same concerns over funding."
Tony (Partner, New York/New Brunswick) spoke in support of the Gateway Project and was quoted as saying:
"What should be clear is that nobody, nobody is debating that we need this."
An Amtrak board member and former Port Authority chairman, Tony was also part of an expert panel on transportation at the RPA's 2012 Regional Assembly in April. He has specific experience in the area of redevelopment finance and has worked extensively on infrastructure development projects.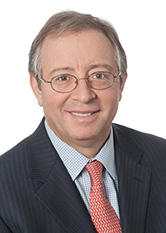 Anthony R. Coscia
Partner
Download Vcard