The Cooperator Quotes David Brauner on the Importance of Good Record Keeping by Co-ops and Condos
Thursday, October 24, 2013
David Brauner (Counsel, New York) was quoted in the October 2013 edition of The Cooperator on the importance of good record-keeping by co-op and condominium board members and their agents. In the article, entitled "Rules on Records," David says the following:
"There may be some provisions, but I think notwithstanding what those provisions are, common sense is a more reliable measure of how record retention should be addressed. The most obvious category is tax returns and other tax-relevant records. Generally, the rule of thumb is that you should keep them for about five years after the date of filing of the tax return to which they relate. The statute of limitations for filed tax returns for the IRS to come back at you is three years, but I think it makes sense to add a couple of years as a cushion. Some may tell you seven years; it's really a judgment call."
"Prospective purchasers will submit rather detailed and extensive financial documentation, which is frequently circulated among the members of the board so they can review it. I think it's prudent once a decision has been made that those documents as a matter of privacy, be shredded."
---
David, a member of the Firm's Real Estate group, concentrates his practice in the areas of real estate transactions and the representation of owners and cooperatives. He authored an April 2013 article on "Real Estate Tax Abatements and Coops/Condos."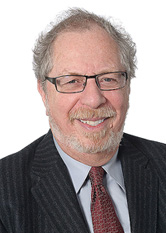 David A. Brauner
Counsel
Download Vcard