Rod Honecker Discusses Worker Classification in NJ, via Law360
Monday, July 15, 2019
On July 15, 2019, Law360 published, "NJ Worker Classification Crackdown Tees Up Tax Battle," with insight from Partner Rod Honecker. Law360 writes: A New Jersey labor agency's determination that court reporters are employees who must pay into the state's unemployment compensation fund is running up against commonly understood standards for determining independent contractor status, setting the stage for complicated legal battles over workplace classifications and their tax ramifications.
New Jersey's bent toward employee status reflects the way the "political winds are blowing" on both state and federal levels, said Honecker. He noted that former presidential hopeful Hillary Clinton voiced concern about worker misclassification during the lead-up to the 2016 election. [...]
The best way for employment law attorneys to guide their New Jersey clients in the current landscape would be to review how they're classifying workers, Honecker and others said.
"We tell our [employer] clients they have to be cautious about classification, and if they retain [independent] contractors, they want to document it the best they can," Honecker said.
Read the article (subscription applies).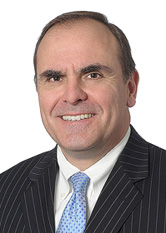 Rodman E. Honecker
Partner
Download Vcard