NJBiz Names Tony Coscia in "Power 50" for NJ Real Estate and Construction
Tuesday, November 19, 2013
NJ Biz listed Tony Coscia (Partner, New Brunswick) among the fifty most influential people in New Jersey's real estate industry in its "Real Estate and Construction Report: Power 50".
Ranking Tony #40, NJ Biz notes:
"This well-connected New Brunswick attorney has gone from Amtrak board member to chairman. His push for high-speed rail has "huge impacts" on real estate values in Newark, Metropark and New Brunswick. And kudos to Coscia for getting the money to build the tunnel box on Manhattan's West Side that the critical Gateway project needs to stay alive."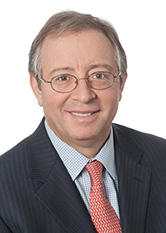 Anthony R. Coscia
Partner
Download Vcard