NJBiz Names Tony Coscia Among "25 Legends"
Monday, January 14, 2013
To mark its 25th year, in December 2012 NJBiz published a special edition magazine that highlighted the people and developments in New Jersey from the last quarter-century.
In 'Legendary Leadership,' Tony Coscia is profiled alongside other noteworthy leaders such as Fed Chairman Ben Bernanke and Governor Chris Christie. On Tony, NJBiz reports:
"[When things go bad], the power elite want Tony in the room. He makes the complex seem easy; the impossible, routine."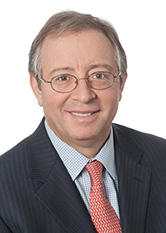 Anthony R. Coscia
Partner
Download Vcard