Mitch Gilbert Quoted in AM New York on Benefits of New York's High Line
Wednesday, September 28, 2011
Real Estate Partner Mitch Gilbert (New York) was quoted in the September 28th edition of AM New York on New York's historic High Line and the benefits for area landlords, real estate developers and owners.
Beloved by the city's arty boulevardiers, the renovated train trestle has not only been a windfall for landlords and real estate developers, but also "owners of residential properties because it preserved their views of the Hudson River," noted Mitchell Gilbert, a real estate lawyer and partner in Windels, Marx, Lane & Mittendorf.
---
Read the full article here.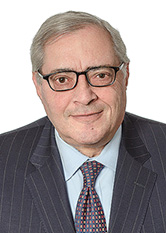 Mitchell A. Gilbert
Partner
Download Vcard