Michael Clain Contributes to ACG's "Private Capital Review"
Wednesday, January 11, 2012
In the January 11th edition of the Association for Corporate Growth's Private Capital Review newsletter, as well as for the February edition of their Mergers and Acquisitions Journal, the ACG posed the question to members:
"Do you think 2012 will be busier or slower than 2011 with regards to closed deals? What sectors do you predict will see the most dealmaking activity in 2012 and why?"
Michael Clain (Partner, New York) offered the following thoughts:
"Although there is plenty of capital looking for deals, I expect that economic and political uncertainty will continue to dampen dealmaking activity. I believe that 2012 will be busier than 2011 as the economy continues to improve and sponsors and strategic acquirors look to put capital to work, but the increase in activity will be muted.
The healthcare sector will likely see the most significant activity. We're in the middle of a realignment among insurers, hospitals and physicians into integrated accountable care organizations. Those organizations are being assembled through acquisitions of everything from clinic operators toelectronic health records providers, mail service pharmacies, and home health aide suppliers. In addition to generating dealmaking activity through acquisitions, they will act as a catalyst for roll-ups of healthcare service and technology companies by offering new exit options to private equity sponsors."
Read the full article.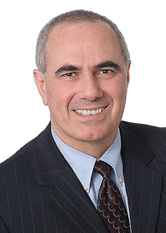 Michael J. Clain
Partner
Download Vcard