Howard Simon Quoted on Potential Dewey & LeBoeuf LLP Bankruptcy
Monday, May 21, 2012
Howard Simon (Partner, New York) was quoted in a May 10th Law360 article entitled "Dewey Partners Likely to Face Wrath of Creditors" (subscription required).
The article polled a number of bankruptcy law experts on the possibility of Dewey & LeBoeuf LLP entering bankruptcy, and, if it does, the likelihood that creditors will seek payments from Dewey partners. Howard was quoted as saying:
"In recent years, firms that talk about dissolution end up in bankruptcy,"
Howard's practice focuses on bankruptcy and insolvency matters. On behalf of creditors, secured creditors, bondholders, trustees, and debtors, he has handled many complex issues that arise in reorganizations, liquidations, and workouts. Learn more about our work in bankruptcy here.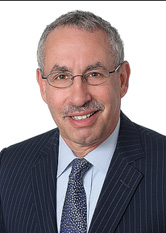 Howard L. Simon
Partner
Download Vcard