David Brauner Quoted on the Impact of Non-Performing Members in Co-ops and Condos
Wednesday, August 3, 2011
The July 2011 edition of The Cooperator: The Co-op and Condo Monthly features an article entitled "The Impact of Arrears: IOU and You, and You?" which quotes David Brauner on the impact non-performing members can have on the fiscal well-being and community atmosphere in co-ops and condos.

Referring to owners whose accounts are past due, David says, "Such residents may view their board/management team as bill collectors or adversaries, and don't see that not paying their fees directly affects their neighbors...It's not uncommon in buildings that have been converted from rental to ownership for residents to not really grasp that the resident-management relationship has changed. The relationship may look and feel the same but fundamentally it's very different."
In defense of those owners whose accounts are current, he adds, "When the majority of residents feel that the minority aren't paying their share, it can adversely affect relationships. You don't want to live in a building where people are glaring at each other in the elevator."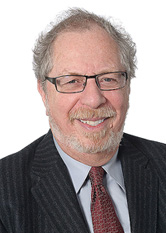 David A. Brauner
Counsel
Download Vcard