Charles Damato Recognized by AI Magazine for M&A, Commodities and More
Thursday, August 30, 2018
Charles Damato recently spoke to AI Magazine about his M&A work in New York, which was recognized by the publication in its August 2018 edition.
Much of Charles' work focuses on M&A and commodities law and transactions. One of his long-standing relationships and largest clients is the world's leading international commodities trade house, based in Europe.
His representations take him to Latin America, Africa, India, China and beyond.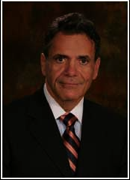 Charles A. Damato
Partner
Download Vcard