Brooklyn Daily Eagle Quotes Pat Russo on Bay Ridge Lawyers Association's CLE Program
Thursday, February 7, 2013
The Brooklyn Daily Eagle quoted Pat Russo (Special Counsel, New York) in a January 31, 2013 article profiling the Bay Ridge Lawyers Association's continuing legal education program meetings. Pat, the association's president, said:
"These meetings are critical, and you need them to remain in good standing with the bar. It's also important because you want to remain fluent in changes in the law. So we present a monthly speaker as a way to foster the education and improve the quality of the legal community which are our members."
Read the full article here.
---
Pat's practice at Windels Marx focuses on transportation law, counseling clients on a broad range of matters including regulatory compliance, strategic planning, procurement, litigation, administrative law and public policy.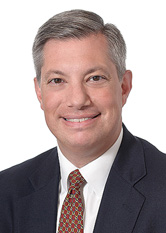 Pasqualino Russo
Partner
Download Vcard