American Banker Article Highlights Firm's Success on Bank Merger Cases
Friday, September 5, 2014
An August 29, 2014 American Banker article entitled "Banks Find Success Fighting M&A Shareholder Suits" references successful bank representations by partners Clark Alpert and Bob Schwartz, including ConnectOne, Somerset Hills Bancorp and 1st United Bancorp.
The article highlights Windels Marx's effective strategy for fighting lawsuits against banks tied to planned mergers:
"lawyers would serve a frivolous litigation letter to the court, file a motion to dismiss and try to schedule depositions with the lead plaintiff."
Clark is quoted as saying:
"The cocktail [of legal maneuvers] has made everyone so far voluntarily dismiss in the last two cases.
"In court, we would blow it apart and show that many of these class-action suits are not sincere, diligently investigated lawsuits and are intended primarily to obtain a fee. A decisive judicial opinion could destroy that industry."
---
Learn more about our work in Banking, Commercial Litigation and Mergers & Acquisitions.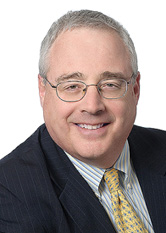 Robert A. Schwartz
Partner
Download Vcard