Acquisition International Magazine Cites Firm's Role in Acquisition of Wine Producer
Tuesday, September 17, 2013
The September edition of Acquisition International Magazine cites Windels Marx's role in the acquisition of Araujo Estate Wines by Artemis Group, the holding company controlled by Financière Pinault. The Firm, led by Michael Clain (Partner, New York), represented Credit Agricole CIB in its financing of the transaction.
Michael is quoted as saying the following:
"There was wonderful cooperation among all the participants. The greatest challenge was coordinating the simultaneous completion of various pieces of the transaction in France, New York and California."
---
Learn more about our Financial Transactions practice group.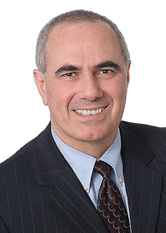 Michael J. Clain
Partner
Download Vcard