Tony Coscia Elected Chairman of United Water
Thursday, April 18, 2013
Tony Coscia (Partner, New Brunswick) was elected Chairman of United Water's Board of Directors on April 17, 2013. United Water, headquartered in Harrington Park, NJ, is one of the nation's leading providers of water services.
Regarding his election, Tony said:
"I am deeply honored and tremendously excited to serve as chairman of United Water. For years I have admired the company for its innovative approaches to delivering water and wastewater solutions around the United States. I look forward to building on United Water's success in promoting public health and environmental well-being, and supporting economic prosperity."
Recent Media Coverage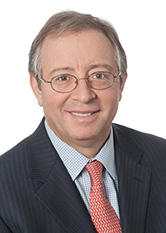 Anthony R. Coscia
Partner
Download Vcard