Tony Coscia Elected as Amtrak Chairman
Monday, March 18, 2013
Tony Coscia (Partner, New Brunswick) was elected Chairman of Amtrak's Board of Directors on March 18, 2013. He succeeds Thomas Carper, whose term expires this month.
Upon being selected, Tony said:
"It is an honor to serve as Amtrak's next chairman and I thank the Obama administration and many members from both houses of Congress whose support for Amtrak has been invaluable. As chairman, I am committed to increasing ridership, strengthening Amtrak's operational performance and improving its financial position."
Tony was appointed to Amtrak's board in June 2010 by President Obama and has served as Chairman of its Audit and Finance committee. He is also the former Chairman of the Port Authority of New York and New Jersey.
Recent Media Coverage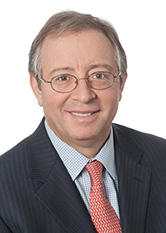 Anthony R. Coscia
Partner
Download Vcard