COVID-19 - James Sullivan Joins Panel on May 28 on Small Business Bankruptcy Under The CARES Act and the SBRA
Tuesday, May 19, 2020
You are invited to attend a complimentary Expert Webcast video roundtable on May 28, 2020, 1:00-2:00PM PDT / 4:00-5:00 PM EDT: Small Business Bankruptcy Under The CARES Act and SBRA featuring James Sullivan, Corporate Restructuring and Bankruptcy Partner.
The panel will examine the provisions of the CARES ACT and SBRA, advantages over traditional Chapter 11 filing, as well as the range of consensual out-of-court restructuring options which may be available prior to filing. Valuation of distressed businesses will also be addressed.
If you are unable to attend this program and would like to access the video replay, please register for the program so that we can have your contact details in order to notify you as soon as the replay is available.
We look forward to having you join us!

---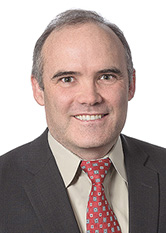 James M. Sullivan
Partner
Download Vcard