30th Annual General Counsel Conference 2018 - A Corporate Counsel Event
Wednesday, September 26, 2018
Windels Marx is proud to be a Gold Sponsor of the 30th annual General Counsel Conference, which is September 26-27 at the Marriott Marquis in New York.
On September 26 at 3:10pm, hear Scott Matthews (Partner, Employment) moderate a panel on "Tackling Employment Issues and Ensuring Reasonable Accommodation." He'll be joined by: Adam Lelonek, SVP & GC, Brooks Brothers; Deborah Pierce, SVP & GC, Integrity Staffing Solutions; and Jodi Varon, Asst. General Labor & Employment Counsel, PSEG.
View the agenda.
For a discount on your registration, email MarketingDepartment@WindelsMarx.com.
---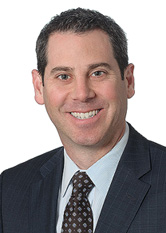 Scott R. Matthews
Partner
Download Vcard