James D. Greenhalgh
In Memoriam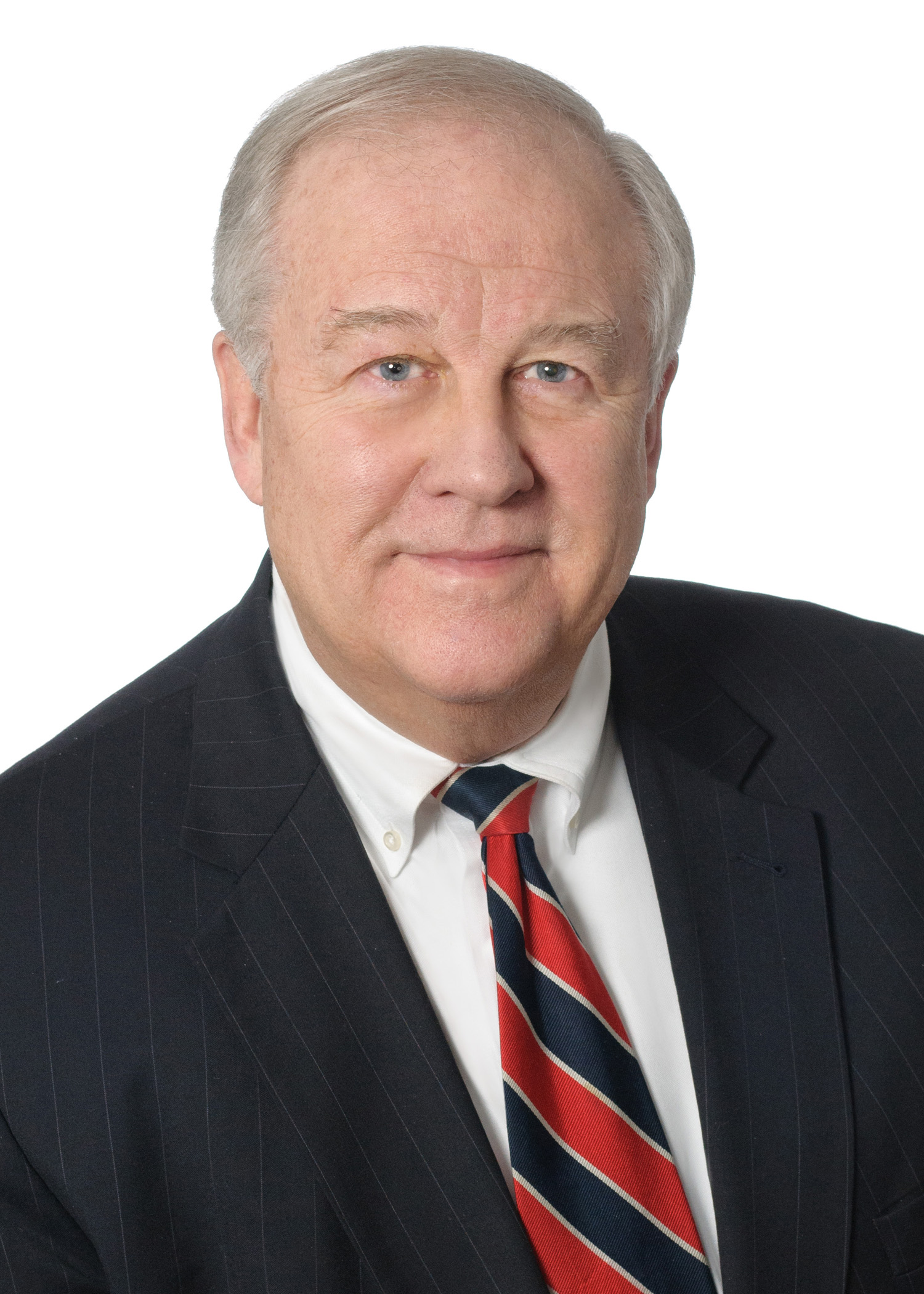 Experience
1948-2016
James D. Greenhalgh is a bankruptcy and commercial litigation attorney practicing in the banking and insurance industries. He has done so both in law firms and in-house.
He represents lenders and other clients, including JPMorgan Chase, to enforce commercial and consumer creditors' rights and agreements as well as to defend such clients against claims.
Representative Matters
Represented a prominent U.S. bank as mortgagee in (a) recovery of mortgage foreclose judgment on commercial building in Westchester County, (b) advertising and sale of foreclosed building by referee and purchase by mortgagee at public auction, (c) recovery of subsequent deficiency judgment against borrower and guarantors, (d) proceeding to evict hold-over tenants prior to re-sale of building by mortgagee, (e) counseling of mortgagee's agents during re-sale marketing of building, (f) negotiation, documentation and closing of sale of building by mortgagee to private sale highest bidder, and (g) enforcement of mortgagee's deficiency judgment against borrower and guarantors.
In a matter of first impression decided by the Chief Judge of the U.S District Court for the Eastern District of New York, Mr. Greenhalgh obtained a favorable decision for the Federal Deposit Insurance Corporation in its capacity as receiver for one of the nation's largest failed banks, Huggins v. F.D.I.C., 2010 WL 3926263, 2010 U.S. Dist. LEXIS 103095 (E.D.N.Y. Sept. 29, 2010).
Represented a factoring company client during its customer's Chapter 11 bankruptcy reorganization and successfully opposed the customer's DIP financing plan for use of uncollected prepetition accounts receivable previously sold and assigned to the factor, with "adequate protection" for such use to be provided by non-cash collateral of uncertain value. Instead, upon the factor's and customer's consent, the Bankruptcy Court approved DIP financing by the factor only from future sale proceeds of post petition accounts receivable, with all prepetition debt converted into post petition debt. The factor was protected from involuntarily providing its customer with cash collateral-type DIP financing based on the innovative combination of two legal grounds: (a) uncollected accounts receivable purchased by a factor are no longer owned by its customer and therefore not potential cash collateral available to the factor's customer for its DIP financing, and (b) a prepetition factoring agreement is an executory contract for a financial accommodation which requires the factor's consent to its assumption, and if assumed, all prepetition debt becomes post petition debt of its DIP customer.
Following eight years of law firm practice, Mr. Greenhalgh joined Chemical Bank, now JPMorgan Chase, and developed the Bank's in-house plaintiff and bankruptcy litigation practice which focused on workout, foreclosure, collection and other matters involving enforcement of commercial and consumer creditors' rights as well as defense of lender liability claims. He continued as Assistant General Counsel for a total of 25 years. During that time, Mr. Greenhalgh managed the in-house litigation staff, supervised nation-wide outside counsel and counseled in-house clients, all while actively litigating hundreds of bankruptcy cases and commercial actions. He was the Bank's lead counsel for the Drexel Burnham Lambert bankruptcy case, without any loss on the Bank's billion-dollar exposure and without use of outside counsel.
Memberships and Professional Contributions
Member - American Bankruptcy Institute
Member - New York State Bar Association, including Sections on Trial Lawyers and Commercial & Federal Litigation and its Bankruptcy Litigation Committee.
Chair of the task force evaluating pending legislation that proposes to revise New York Debtor & Creditor Law to replace current provisions based on the Uniform Fraudulent Conveyance Act with a version of the Uniform Fraudulent Transfer Act.
Education
J.D., New York University School of Law, 1973
B.A., Yale University, 1970