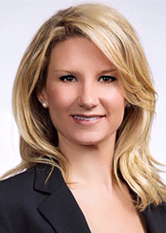 Experience
Breanne Injeski counsels clients on a broad range of transportation matters, including regulatory compliance, strategic planning, administrative law, and public policy.
Ms. Injeski has experience in both the public and private sector, in the areas of municipal and administrative law, professional responsibility, government ethics and conflicts of interest, regulatory compliance, investigations and due diligence, and labor and employment matters—including investigations of EEO and harassment complaints, employee discipline, and advising on employment practices. She also has extensive experience providing compliance training to employees at all levels.
Prior to joining the firm, Ms. Injeski served as Deputy General Counsel, Ethics Officer & Disciplinary Trial Advocate for the Office of the New York City Comptroller. She also worked for the NYC Conflicts of Interest Board as an Enforcement Attorney and was promoted to help oversee the enforcement program.
Ms. Injeski is a member of the Committee on Professional Ethics of the New York City Bar Association and regularly speaks and writes on legal issues involving conflicts of interest and ethics in government, with articles appearing in The Chief-Leader, the NY State Bar Association Journal, and a textbook on NYC's conflicts of interest law. She has been a regular presenter at the Annual Citywide Seminar on Ethics in New York City Government.
Authored
Municipal Ethics in New York State: A Primer for Attorneys and Public Officials, Chapter 10: "Conflicts of Interest Regulation in New York City," Jeff Trembley et al. eds., New York State Bar Association (2016)
Conflicts of Interest Under the New York City Charter, 2015 Edition, Chapter: "Enforcement," New York: TriBeCa Square Press (2015)
"Ask the City Ethicist: Getting By With a Little Help From My Friends," The Chief-Leader, November 11, 2013
"Ask the City Ethicist: Real Estate Ownership for City Employees," The Chief-Leader, April 2011
"Ask the City Ethicist: Romantic Relationships and Conflicts of Interest," The Chief-Leader, March 12, 2010
"Ask the City Ethicist: Volunteering on the Board of a Not-for-Profit," The Chief-Leader, November 21, 2008
"Ask the City Ethicist: Thinking of Starting an Outside Business?," The Chief-Leader, January 18, 2008
Newsroom
+
Events
+
Publications
+
Practices
Education
J.D., Georgetown University Law Center, 2006
B.A., Strategic Communications, Political Science, University of Wisconsin-Madison, 2003
Admissions