Rob Rossi, Richard Zoffinger and Gary Finiguerra Represent Real Estate Investment Advisory Firm in Three Joint Ventures
Wednesday, January 16, 2013
Rob Rossi, Richard Zoffinger and Gary Finiguerra recently represented a real estate investment advisory firm in closing on three joint venture deals throughout the United States:
the acquisition of the historic 143-unit Durant Hotel in Berkeley, CA for approximately $30 million, with plans of renovating the hotel with about $4.5 million in capital improvements;
the acquisition of the Hyatt Regency Tampa, a 521 room full-service hotel located in downtown Tampa, Florida, for $63 million, with plans to convert the hotel to a Hilton brand hotel and make additional renovations; and
the acquisition of Greenhouse Apartments, a 236-unit, multi-family property located in Roswell, Georgia for approximately $15 million.
The real estate investment advisory firm represented by the Windels Marx team will act as co-general partner of each property.
---
Learn more about Windels Marx's work in Real Estate and Joint Venture/Equity Investments.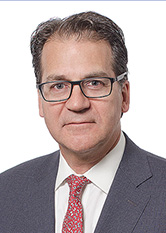 Robert A. Rossi
Partner
Download Vcard