New Jersey Associates Featured in NJLJ "Class of 2011"
Thursday, November 10, 2011
The November 10, 2011 edition of the New Jersey Law Journal included its annual list of associates from across New Jersey.
Entitled "Associates Class of 2011: With recession in rear-view mirror, hiring's on an upward path," the article included practice profiles and photos of five associates who joined Windels Marx since January 2011, as follows:
David N. Butler
Matthew C. Capozzoli
All five associates are resident in the Madison office. The firm has three offices in New Jersey, including New Brunswick and Princeton.
---
Learn more about our locations.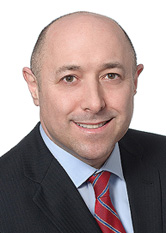 Jeremy G. Weiss
Associate
Download Vcard