Mel Barkan Represents Collector in Pursuit of Missing Picasso, Klee, Kandinsky and Matisse
Wednesday, August 31, 2011
The New York Observer, Artfix Daily, Courthouse News Service and Law360 reported on a case in which Mel Barkan (Counsel, New York) is representing a collector who sued his art dealer for approximately $10 million in missing art.
The pieces, including works by Picasso, Klee, Kandinsky and Matisse, were reportedly consigned by the dealer to a prominent auction house in London, but didn't appear in its sale catalog. When the dealer informed Mr. Barkan's client that some of the art was sold and payment was forthcoming, there began a protracted waiting period for receipt of funds from the dealer.
The complaint was filed in Federal Court and asserts, "The only possible conclusion...is that plaintiff has been defrauded by defendants who have stolen his artworks and/or the proceeds thereof." A few days thereafter, Mr. Barkan obtained a temporary retraining order, a preliminary injunction, and expedited discovery as well as an attachment.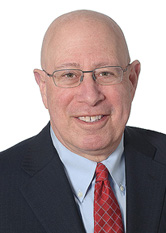 Mel P. Barkan
Retired