Law360 Asks Associates "5 Do's And Don'ts For Getting Noticed"
Thursday, December 11, 2014
On December 11, Law360 returned to speak with several Windels Marx associates in a continuation of the topic of good habits, effectiveness and thoughts on success and their career path.
In "5 Dos And Don'ts For Getting Noticed As An Associate" (subscription applies), Christina DeLay, Patrick Deyhle and Ben Kusmin offered a range of insights.
On asking questions and general communication and outreach, Christina said: "Ask questions -- lots of questions. Everything from substantive inquiries to time constraints. Ask questions to your superiors and your peers." She also suggested: "We as associates spend so many hours working. Having a personal and business relationship with the people we work with on a regular basis makes us want to be at work and excel."
On getting involved in many opportunities and getting noticed, Patrick offered: "Find a practice group or area and dig deep. Don't skirt the surface of too many different areas. Carve out a niche and make yourself indispensable to the firm." He added: "Walk around and say hi to everyone when you get a chance. This includes staff and partners. You won't get anywhere hiding in your office."
On becoming a master of your universe, Ben added: "Whatever your initial role on a case, if you develop a mastery of the facts, documents, people and chronology on the matter, you'll become a valuable resource and your responsibilities will grow." He also offered: "Whether you sense a possible ethical dilemma, believe a document production is flawed or simply spot a spelling mistake in a brief -- communicate with the people who need to know... this will help you develop a reputation as a conscientious lawyer and a straight-shooter."
Read the October 9th article on the "7 Habits of Highly Effective Associates."
---
Making personal connections with clients, colleagues and to the extent you can, adversaries, can also help boost your workflow.
When you're working on a matter, try to go into offices rather than send emails whenever you can. Also, try to score extra opportunities to pick the brains of senior attorneys, suggested Tardy.
"You just have to be willing to hear them say 'I'm busy,'" he said.
But the payoff from those efforts will ultimately snowball.
"One of the things I've noticed in our best associates is they're the ones that come into the firm and build a network early in their practice among associates or partners, so they have a network they can go to for help and advice," Tardy said.
— Editing by John Quinn and Philip Shea.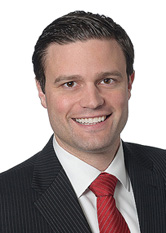 Patrick M. Deyhle
Partner
Download Vcard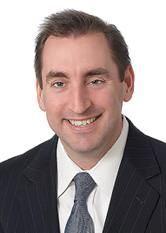 Ben Kusmin
Associate
Download Vcard