James Sullivan Represents Unsecured Creditors in Case Against Defunct Ticket Co.
Wednesday, August 9, 2017
James Sullivan (Partner, New York and New Jersey) was mentioned in an article published by Law360 entitled "Ticket Co. 'Insider' Ripped For Payout Bid Amid Ponzi Claims". James is currently representing a group of unsecured creditors in the bankruptcy case of a defunct ticket reseller who is suspected of operating a Ponzi scheme. The unsecured creditors along with the U.S. Trustee recently responded to a proposed stay relief request filed by the company's minority owner and secured lender that would allow them to retain the proceeds from the sale of the company's remaining ticket inventory. The unsecured creditors argued that the stay relief request should be "subjected to rigorous scrutiny" before consideration of the request given the minority shareholder/secured lender's insider status and red flags raised by its conduct in the connection with the debtors' businesses. After a hearing, the judge ultimately permitted the minority shareholder/secured lender to obtain the sale proceeds but conditioned such relief on the ability of the bankruptcy estate or parties who may have an in interest in the funds to claw the funds back in the event it is later discovered that the minority shareholder/secured lender was not entitled to the funds.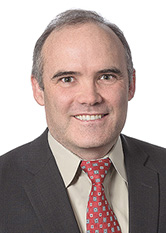 James M. Sullivan
Partner
Download Vcard