Bob Schwartz Quoted on Regulatory Impact for Small Banks
Monday, February 13, 2012
The February 13th edition of NJBiz quoted Bob Schwartz (Partner, New Brunswick) in an article entitled "Tight-knit regulations hit smaller banks in pockets."
The article polled a number of banking industry participants on the implications of increased governmental regulations for those who are outside of "too big to fail." Bob was quoted as saying:
"But [the] regulations banks need to follow have been around for years. The Bank Secrecy Act dates back to the 1970s, and the Patriot Act has been around for a decade; both have been ongoing sources of expense for banks. They've given banks oversight responsibility comparable to what previously the government would have had -- and so essentially, to some extent, they've made banks almost like an arm of the government, in overseeing customer transactions and accounts. All of that requires money, technology and people."
Bob's practice focuses on regulatory, M&A and securities law for the banking and other industries. He was named to NJ Biz's "Power 50 Banking" list, which is an annual review of New Jersey's banking industry leaders.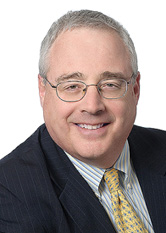 Robert A. Schwartz
Partner
Download Vcard