Bob Schwartz Quoted on New Trading Auction System for Shares of Privately Held Community Banks
Friday, April 13, 2012
The April 2nd edition of NJBiz.com quoted Bob Schwartz (Partner, New Brunswick) in an article entitled "Program aims to create auction for selling shares of community banks."
The article details a new trading auction system for privately held community bank shares and efforts by its creator, SecondMarket, to find a New Jersey lender. Schwartz was quoted as saying:
"Many shareholders in New Jersey's community banks have difficulty finding buyers because their stocks seldom trade, with a lack of public quotes, and that can delay or even prevent owners from getting liquidity."
"Ultimately, investors get frustrated with that, because it makes it difficult to realize on their investment in the bank."
Bob Schwartz's practice focuses on regulatory, M&A and securities law for the banking and other industries. He was named to NJ Biz's "Power 50 Banking" list, which is an annual review of New Jersey's banking industry leaders.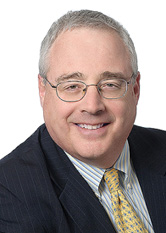 Robert A. Schwartz
Partner
Download Vcard