Bob Schwartz Quoted on Impact of JOBS Act on Small New Jersey Banks
Tuesday, May 22, 2012
Bob Schwartz (Partner, New Brunswick) was quoted in a May 21st Star Ledger article entitled "N.J.'s community banks see savings from JOBS Act".
The article discusses a JOBS Act provision that could provide significant savings for small banks by making it easier for them to deregister with the SEC and remain private. Bob, who advises community banks, is quoted as saying:
"At least half a dozen banks in New Jersey meet the threshold for deregistering."
Cornerstone Bank and Highlands State Bank, both of New Jersey, recently deregistered with the SEC.
Bob's practice focuses on regulatory, M&A and securities law for the banking and other industries. He was named to NJ Biz's "Power 50 Banking" list, which is an annual review of New Jersey's banking industry leaders.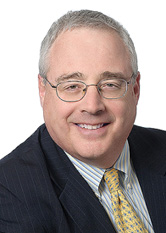 Robert A. Schwartz
Partner
Download Vcard