Patricia L. Gatling Joins Windels Marx as Counsel
Wednesday, October 5, 2016
Windels Marx is pleased to announce that former New York City Human Rights Commissioner Patricia Gatling has joined the firm as Counsel.

"I am very pleased to share that my former government colleague will be advising our firm's public and private clients in the areas of transportation equity and civil rights, focusing on labor and employment issues, wheelchair accessibility and ADA compliance. She is an accomplished former public servant and an outstanding and experienced lawyer with the right combination of advocacy, practical experience, breadth of influence and knowledge to obtain results for our many clients and our diverse client base," said Mathew Daus, Partner and Chair of the Transportation Practice Group.

Patricia (Pat) will focus on transportation law; employment law and employee benefits; government relations; litigation; alternative dispute resolution; and general corporate matters. She will counsel clients on matters that incorporate regulatory compliance, white-collar defense and investigations, administrative law and public policy.

"I am very excited about the opportunity to join Windels Marx's Transportation Practice Group," said Gatling. "Transportation parity is a basic human right and access to transportation is an important civil right. I appreciate the opportunity to continue to work for equal justice at Windels Marx."
Prior to joining Windels Marx, Pat was the longest serving Commissioner of the New York City Human Rights Commission as well as Chairperson of its 15-member board (2002 to 2015), having been appointed by Mayor Bloomberg and serving under Mayors Bloomberg and de Blasio. After her City service, she served as Deputy Secretary for Civil Rights to Governor Cuomo, overseeing the operations of the Department of Civil Service, the Governor's Office of Employee Relations, the Division of Veterans Affairs, the Division of Human Rights, and the Public Employee Relations Board.

Pat also served as First Assistant District Attorney at the Kings County District Attorneys office in Brooklyn, NY, the third largest prosecutor's office in the country and, prior to that, as Special Assistant Attorney General at The Office to Investigate the New York City Criminal Justice System.
Pat is licensed to practice in New York.
---
About Transportation
We are dedicated to serving ground transportation and related businesses. We counsel companies of all sizes on a broad range of transportation matters, including regulatory compliance, strategic planning, administrative law, and public policy throughout the United States and internationally. We also work with government regulators - both domestic and foreign - that seek our assistance in improving their transportation services or re-engineering their systems and infrastructure. Learn more.
About Employment & Employee Benefits
We take an interdisciplinary approach to this fast-growing area of the law, teaming corporate, tax, Employee Retirement Income Security Act (ERISA), fiduciary, regulatory, and litigation attorneys in a best-practices approach to meeting our clients' needs. We also provide technically sophisticated, solution-oriented services to employers, fiduciaries, financial institutions, and senior executives, ranging from counseling and compliance planning to internal investigations and litigation before federal and state courts and regulatory agencies. Learn more.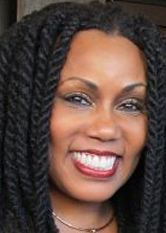 Patricia L. Gatling
Counsel
Download Vcard