Michele Arbeeny Honored at City & State Diversity Summit 2018
Friday, August 10, 2018
On August 9, 2018, Michele Arbeeny was honored at the City & State Diversity Summit.
As the Chair of Windels Marx Women and the Head of our Mentoring Program, Michele brought the message of Windels Marx's efforts to a diverse community of New York City and State's governmental and corporate interests. She also synthesized beautifully in her remarks the value of intersecting charitable work and private practice toward the greater cause of inclusion.
This event was a full day's agenda and the compelling panels also provided valuable insight on the MWBE process, its challenges and opportunities.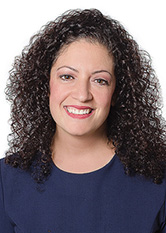 Michele Arbeeny
Partner
Download Vcard