Bankruptcy Practitioner James M. Sullivan Joins as Partner
Thursday, December 15, 2016
We are pleased to announce that James Sullivan joined our Firm today as a Partner in the Bankruptcy & Creditors' Rights Practice Group.
James's primary focus is corporate restructuring, distressed situations, and complex commercial disputes. He has extensive experience representing debtors, trustees, creditor committees, indenture trustees, banks, secured and unsecured creditors, distressed investors, and other parties in interest in large chapter 11 and chapter 15 cases, as well as in federal and state courts around the country. He also regularly represents buyers of distressed businesses and assets, both in and outside of bankruptcy.
A significant portion of James' practice involves an international component. James regularly counsels foreign businesses in connection with US transactions and business disputes, as well as in contested matters and international insolvencies. Some of the international insolvencies in which James has been involved include Parmalat, Daewoo, Refco, Lehman, Fairfield, and Petroplus. He also acts as outside general counsel to a number of his clients, representing them in connection with a host of transactions and litigation matters, including corporate, M&A, finance, real estate, employment, litigation, and other matters.
News of James' arrival was reported in the following media outlets: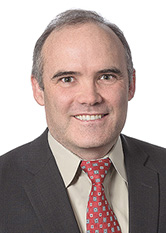 James M. Sullivan
Partner
Download Vcard