Karl Frederic Speaks on Green Building and Alternative Energy Strategies at Real Estate Conference
Sunday, April 7, 2013
Karl Frederic (Partner, New Brunswick) participated in the New Jersey Institute for Continuing Legal Education's 2013 Real Estate Conference on April 17th.
Karl's presentation, the Impact of Green Building and Alternative Energy Strategies on Real Estate, covered the following topics and questions:
What is Sustainability and Green Development?
What is Driving the Move Towards Sustainability and Green Development Practices?
Practice Impacts: Proliferation of Solar Installations
Typical Solar Power Transaction
Solar Renewable Energy Certificates (SRECs)
What Are the Real Estate Issues Presented By the Installation of Solar Facilities?
Power Purchase Agreements
Commercial Real Estate Leasing and Operation Issues: Some Green Building Considerations
What is Green Building?
Green Building Rating Systems, Risks and Mitigation Strategies
Green Leases: Definition and Issues
The Future of Green Building
Karl conducts a multi-disciplinary practice focusing on real estate-related transactions, primarily in the areas of real estate development, leasing, and construction matters. He is also leading the Firm's cultivation of its sustainable development and renewable energy practice.
---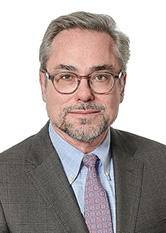 Karl P. Frederic
Partner
Download Vcard