Karl Piirimae Recaps MJBizCon, Legislative Developments for NJ Cannabis Insider
Thursday, December 6, 2018
---
This article was first printed in NJ Cannabis Insider
---
Last weeks' MJBizCon, the cannabis industry's premiere gathering, is in the books. There were nearly 27,000 attendees mingling on the floor at the Las Vegas Convention Center with vendors offering everything from packaging and labeling solutions to high-volume extraction equipment. Keynotes from industry leaders uniformly expressed a vision of a multi-billion dollar market and the embrace of mainstream consumers in the health, beauty, pharmaceutical, food and beverage sectors. The buzz on the convention floor and in breakout educational sessions was fueled by the legalization of adult recreational use in Michigan, the first state in the Midwest to do so, but tempered by uncertainty about the position to be taken at the federal level by the next attorney general.
Industrial hemp production, however, is quietly emerging as the biggest development in the nascent cannabis industry. Hemp and marijuana are often confused. Botanically, hemp and marijuana are varieties of the same species, cannabis sativa L, but they vary significantly in function and form. The most useful analogy are dog breeds; all dog are classified as Canis familiaris, but Pekingese and German Shepards express very different physical characteristics. Similarly, marijuana is grown for its high THC content in relatively warm climates under conditions to maximize flower yield while hemp has a relatively low THC content, can be cultivated in a wider variety of climates and is sought after for its fiber so it is grown tall to maximize fiber yield.
There are three major developments driving industrial hemp to the forefront of the cannabis industry: the perceived imminent passage of the federal farm bill, the widening public perception of the health benefits of cannabidiol (commonly knows as CBD) and the increasing recognition that conventional industrial materials such as plastics and wood pulps need to be replaced by sustainable and low carbon emission alternatives.
As cannabis sativa, the cultivation, processing and possession of hemp and hemp products such as CBD is generally illegal under the federal controlled substances act, with certain exceptions for certain parts and products of the plant. The 2014 federal Farm Bill legalized industrial hemp with less than .3 percent THC content and authorized the states to conduct limited hemp production pilot programs through state agricultural agencies and institutions of higher learning, but excluded commercial sales. Earlier this year, the New Jersey state legislature enacted a measure complying with the 2014 federal Farm Bill but it has not yet been signed by Governor Murphy.
The 2018 federal Farm Bill will specifically remove hemp from the federal Controlled Substances Act, making the cultivation of the plant and the production of its products, such as CBD fully legal in all 50 states. It will likewise permit cultivators to access conventional banking services and crop insurance and free research and development from the constraints of exploring the potential of products derived from a plant that previously occupied a legal grey area.
The most intriguing derivative of hemp is CBD, a hemp derivative that has received widespread media attention this year. Most notably, the first FDA-approved pharmaceutical product derived from the cannabis plant (as opposed to synthetic THC products on the market), Epidiolex, was launched in the market on November 1st as a treatment for certain intractable seizure disorders in children. The product launch not only required FDA approval , but also an application by the FDA to the DEA to administratively remove CBD from Schedule I to Schedule V, a legal status that would permit CBD to be made available by prescription. Although the FDA submitted extensive data to establish the safety and efficacy of CBD, the DEA declined to generally deschedule CBD citing international treaty obligations but moved Epidiolex to Schedule V to make it available to the market. Another THC-CBD based product, Sativex, already approved by 25 countries overseas for treatment of symptoms of multiple sclerosis is being considered for the US market on the FDA fast-track.
Another driving force is that soda makers and alcoholic beverage producers are looking to CBD products to address declining or stagnant sales in their respective industries. As was widely reported, Coca-Cola has expressed interest in CBD-infused wellness beverages, and entered into discussions earlier this year with Aurora Cannabis, a Canadian marijuana producer to develop products. Both alcoholic beverage giants Molson Coors and Constellation Brands have established joint ventures or made substantial investments in other Canadian marijuana producers with the objective of developing CBD infused products.
Lastly, hemp-derived industrial products present a compelling alternative to conventional paper and plastic products. There is seemingly endless coverage of vast plastic litter in the world's oceans and conventional petroleum-based plastic products are increasingly facing bans as part of a multi-national effort to limit damage to the world's oceans and combat climate change; France has passed a law to ban single use petroleum-based plastics such as cups, plates and cutlery by 2020 and the United Kingdom and European Union have proposed similar bans that are likely to be approved and take effect by 2020. Hemp-based plastic and paper products are seen as presenting a viable sustainably produced and compostable alternative, but production at scale has been limited because of the relative scarcity of industrial hemp as raw material. These bans, and various US regional bans and limitations on plastics that will foreseeably be enacted in the coming years will create a demand for hemp-based bioplastics.
Medical and adult-use marijuana are making the headlines in mainstream media for now. Those markets, however, are relatively small when we consider that millions of consumers could embrace hemp-derived products for everyday common household use.
---
Karl Piirimae advises clients in the pharmaceutical, consumer packaged goods and telecommunications industry on real estate and transactional matters.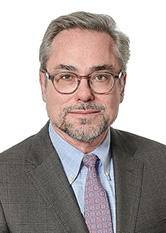 Karl P. Frederic
Partner
Download Vcard