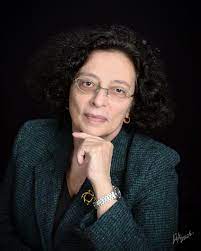 Experience
Lina's practice is concentrated on patent counseling and litigation with an emphasis on pharmaceutical patent matters arising under the Hatch-Waxman Act.
Prior to Windels Marx, for many years she was counsel at various boutique and international law firms, as well as pharmaceutical companies, focused on intellectual property matters. Her work has included:
Defending generic companies in Hatch-Waxman litigations and implementing claims and defenses.
Preparing notice letters, detailed statements and opinions in connection with planning for pharmaceutical patent litigation.
Examining patent file histories and prior art for ANDA filings.
Drafting answers to complaints, responses to request for productions, interrogatories and request

for

admissions.
Drafting invalidity contentions and expert reports and claim construction briefs.
Evaluating Orange Book patent listings and providing support for Hatch-Waxman litigation and Paragraph IV certifications.
Providing advice in connection with freedom-to-operate, non-infringement and validity opinions and preparing and filing patent applications in the areas of chemicals and pharmaceuticals.
Drafting and negotiating commercial contracts.
Developing strategies and coordinating all activities for the preparation and review of regulatory submissions in support of clinical trials including IBs, INDs, NDAs and CMC amendments and global product development in the oncology and diabetes areas.
Advising in connection with approvals and clearances, standards, advertising and promotional materials, recalls, labeling, laws and regulations related to clinical trials including issues relating to good manufacturing practices, IRB approvals, informed consent and interactions with FDA.
Lina has written extensively on pharmaceutical, science, and business topics. She has experience developing and writing articles, product reviews regulatory analyses and reports. In her writing, she relies on her professional training in life sciences, chemistry and engineering and in the many aspects of corporate, regulatory and intellectual property law and business relating to clinical research, drug development and approval. Lina is a member (past and present) of The Authors Guild, the Association of Health Care Journalists, and the National Association of Science Writers and PEN American Center.
Practices
Education
J.D., Temple University
M.S. and Ph.D., Chemical and Biochemical Engineering, Rutgers University
M.S., Chemistry, Oregon State University
B.S., Chemistry, American University of Beirut
Admissions
New Jersey (2018)
New York (2007)