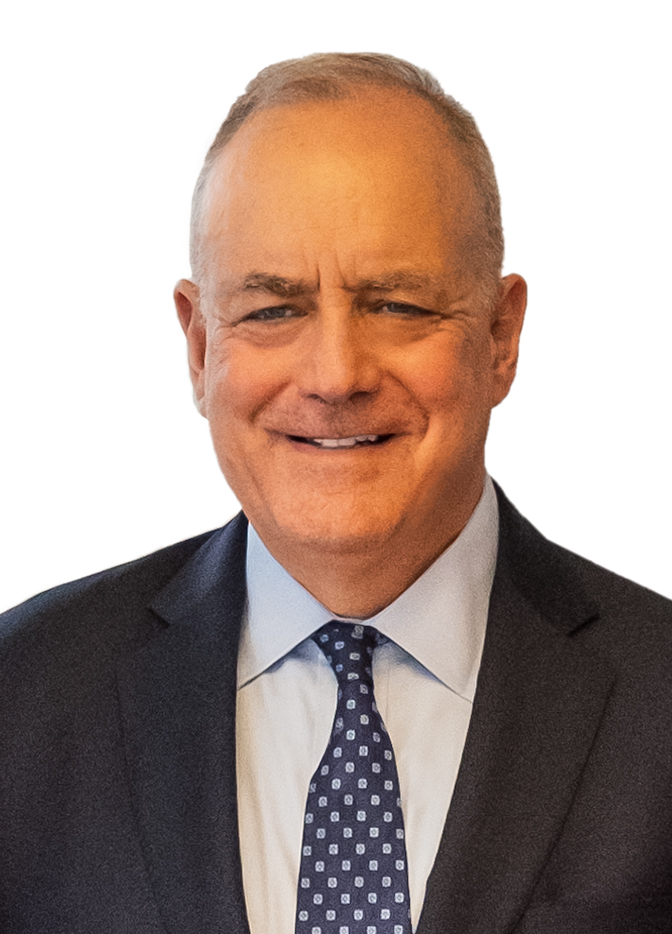 Experience
Brad Simon represents both corporations and individuals in the areas of white collar criminal defense, complex civil litigation and corporate compliance.
White Collar Criminal Defense
Mr. Simon represents clients under investigation for securities, mail, wire and bank fraud, Foreign Corrupt Practices Act violations (FCPA), antitrust, tax evasion, healthcare fraud, political corruption and a wide array of other alleged federal and state offenses in jurisdictions throughout the United States. In the course of his career, he has tried over thirty federal jury trials.
Internal Investigations & Corporate Compliance
Mr. Simon has years of experience in conducting internal investigations for corporations and not-for-profit institutions. By thoroughly investigating allegations of misconduct at an early stage, he has successfully protected his clients from prosecutions and enforcement proceedings. He has also assisted clients in establishing effective compliance programs. He works closely with management teams to identify potential problems and the steps needed to remedy them. In addition, he has spoken frequently before corporate boards of directors on compliance issues.
Mr. Simon's clients include both domestic and international corporations, as well as small business entrepreneurs and individual investors. He assists clients in better understanding and complying with governmental regulations that impact their ability to transact business in the United States.
Civil Disputes
Mr. Simon represents corporate and individual clients in various complex commercial and contractual disputes. He is regularly retained to handle FINRA disputes and other matters within the financial services industry. He also represents clients in arbitration proceedings, and has argued numerous appeals before appellate courts throughout the United States.
Higher Education
Mr. Simon defends both university officials and students in investigations brought by federal and state law enforcement officials, including most notably the representation of a member of the Columbia University Varsity Football team with respect to an indictment brought by the New York County District Attorney.
For more than 20 years, Mr. Simon served as the Founder and Managing Partner of Simon & Partners LLP, a U.S.-based law firm specializing in criminal and civil litigation, as well as domestic and international business matters.
He is a former Assistant U.S. Attorney for the Eastern District of New York, where he prosecuted complex white collar fraud, tax and organized crime cases, and a former Trial Attorney with the Criminal Division of the U.S. Department of Justice, where he tried cases in federal district courts throughout the United States.
Mr. Simon served as the presiding judge at the Barristers' Union 2015 Trial Competition at Yale Law School. He has also served as an Adjunct Professor at the law schools of St. John's University and Fordham University, and has taught trial advocacy at Emory University School of Law.
Representative Matters
Defended Alan Hevesi, former New York State Comptroller, in the pay-to-play indictment against him by then New York Attorney General Andrew Cuomo.
Representing New York Real Estate Developer Jody Kriss in connection with a $100 million RICO claim involving Trump real estate projects, pending in the United States District Court for the Southern District of New York.
Defended David Rubin, President and Founder of CDR Securities, in a bid rigging indictment brought against him in the United States District Court for the Southern District of New York by the U.S. Justice Department Antitrust Division.
Defended New York businessman Morris Talansky in connection with an FCPA investigation and prosecution involving former Israeli Prime Minister Ehud Olmert.
Defended British Solicitor Jeffrey Tesler in an indictment brought by the Fraud Section of the U.S. Department of Justice in Houston, TX in connection with the Halliburton FCPA prosecution.
Represented James Marquez, Bayou Hedge Fund Co-Founder, in a fraud indictment brought by the United States Attorney for the Southern District of New York.
Defended Frank Borghese, former Vice President for Worldwide Sales of Symbol Technology, in a six-week accounting fraud trial in the United States District Court for the Eastern District of New York. Obtained an acquittal for Mr. Borghese of all charges.
Represented Roger Ehrler, the former CEO of Metallum Group Switzerland Ltd., with respect to complex business litigation matters.
Represented Multi Trade International, Hamburg, Germany, with respect to litigation matters in the U.S.
On an ongoing basis, represents CoreCivic (formerly Corrections Corporation of America) in multiple litigation matters. Has served as an outside counsel to CoreCivic for more than twenty years.
Represented Continuum Health Partners in an American Arbitration Association arbitration against Ernst & Young.
Represented Korean businessman David Chang in the U.S. District Court in New Jersey, in an indictment involving bribery of government officials, including former New Jersey Senator Robert Torricelli.
Media Mentions
Mr. Simon frequently appears as an expert legal commentator on NBC, CNN, FOX and other television networks, in addition to being widely quoted in print media.
Speaking Engagements
17th Annual International Bar Association (IBA) Anti-Corruption Conference, Panelist: "Due process and procedural fairness for individuals in corproate bribery enforcement actions," Paris, France (June 25-26, 2019).
National Association of College and University Attorneys (NACUA) New York Chapter, Featured Co-Presenter on "Lessons Learned from the College Admissions Scandal," (April 27, 2019).
Professional Memberships & Recognition
American Bar Association
International Bar Association
Union Internationale des Avocats
Cercle de l'Union Interalliée
Super Lawyers - New York Metro (2008 to Current)
Newsroom
+
Events
+
Practices
Education
J.D., Georgetown University School of Law
A.B., cum laude, Harvard University
Admissions
New York
District of Columbia
United States Court of Appeals for the Second Circuit
United States Court of Appeals for the Third Circuit
United States District Court for the Southern District of New York
United States District Court for the Eastern District of New York
United States District Court for the Northern District of New York
United States District Court for the District of Connecticut
United States Supreme Court
United States District Court for the District of Columbia